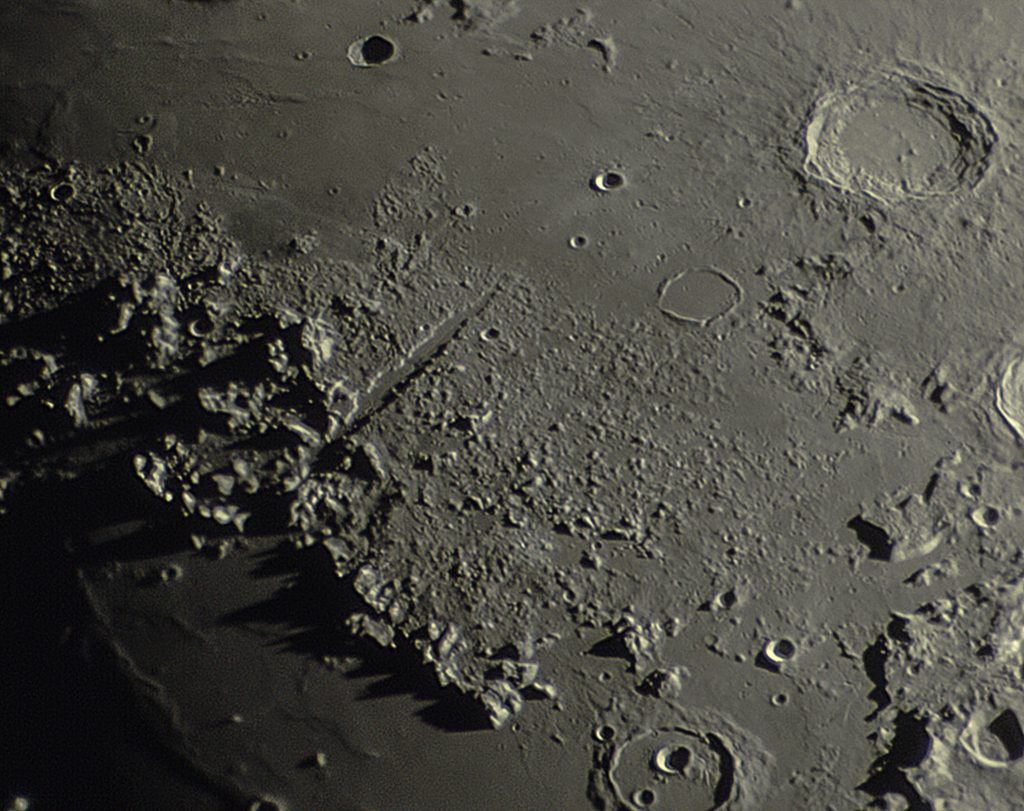 Yesterday I took out the 200mm reflector in a very cold wind to take some close-up images of the moon. I am quite happy to have captured the rille in the alpine valley quite distinctly.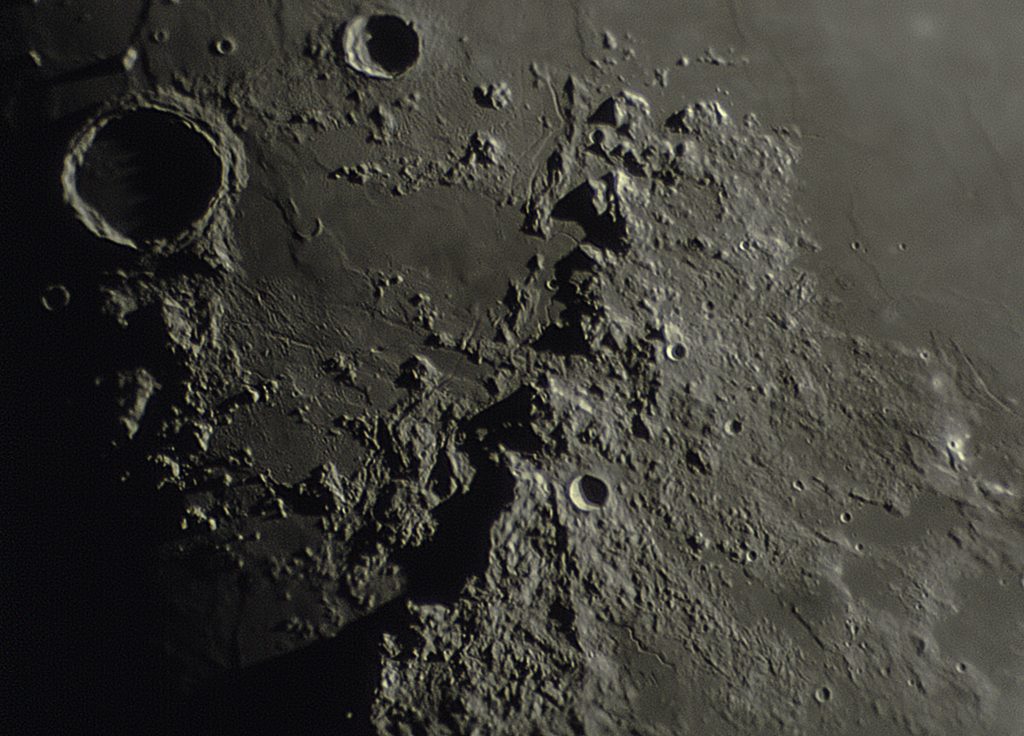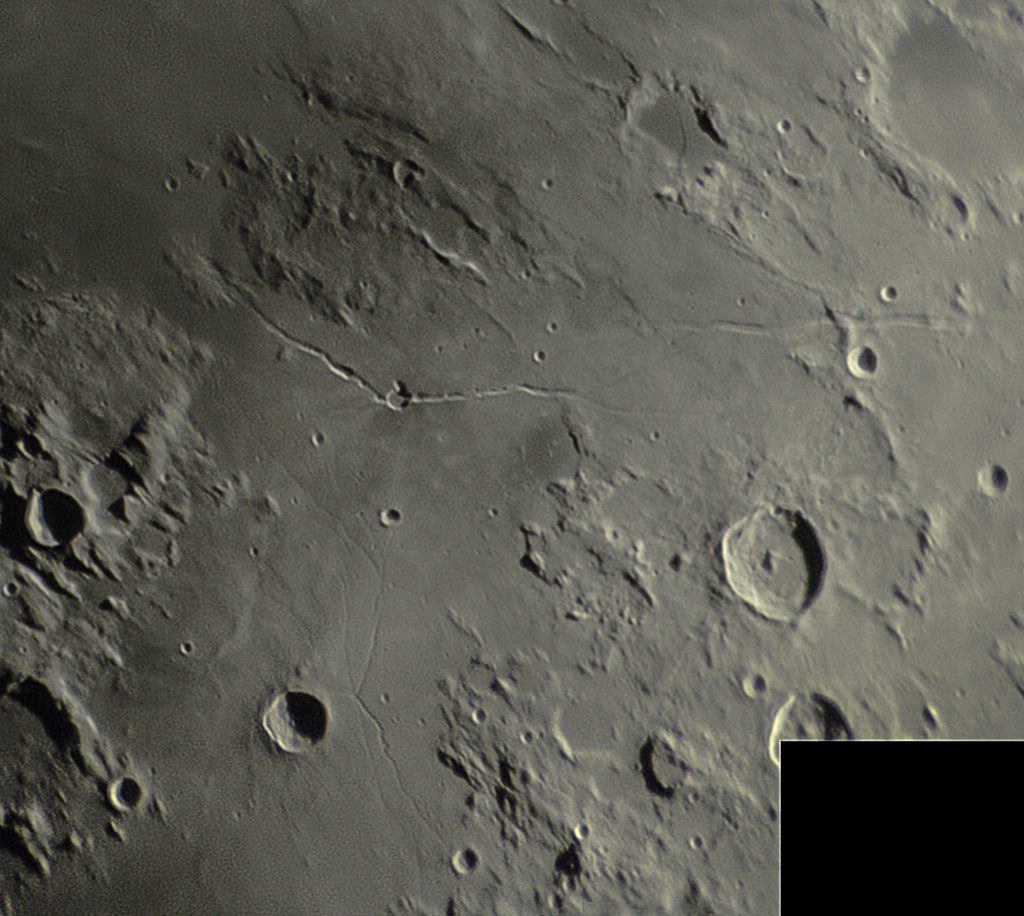 The Hyginus region is an old-time favourite of mine. Additionally other rilles can be seen to the right and to the bottom.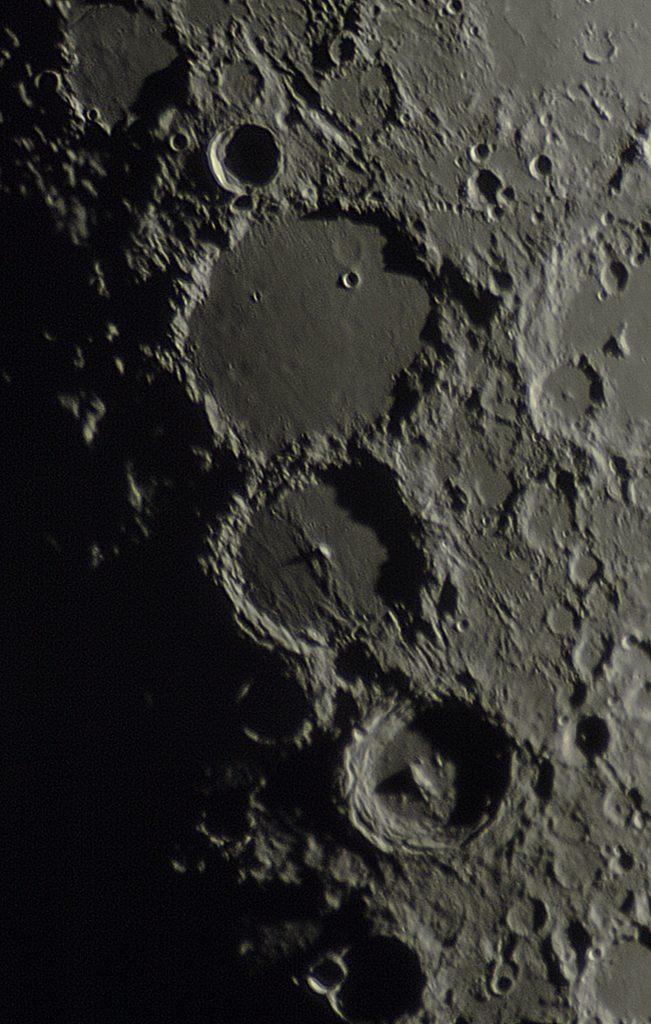 In this image of Ptolemaeus I like the fact that the very shallow crater Ptolemaeus stands out pretty clearly.