With the Z6 now my main camera for general photography I sent of my trusty Nikon D750 to modify it by filter removal. The camera is now still fully functional, but he color temperature settings are off, and red response has changed significantly. With the ongoing bad weather I was happy to have an evening with reasonably clear skies and set up the Baby Tak on the Vixen Polarie with the D750a using an L-enhance filter. While the camera capturing 30s exposures I used another scope on the big mount to photograph Mars.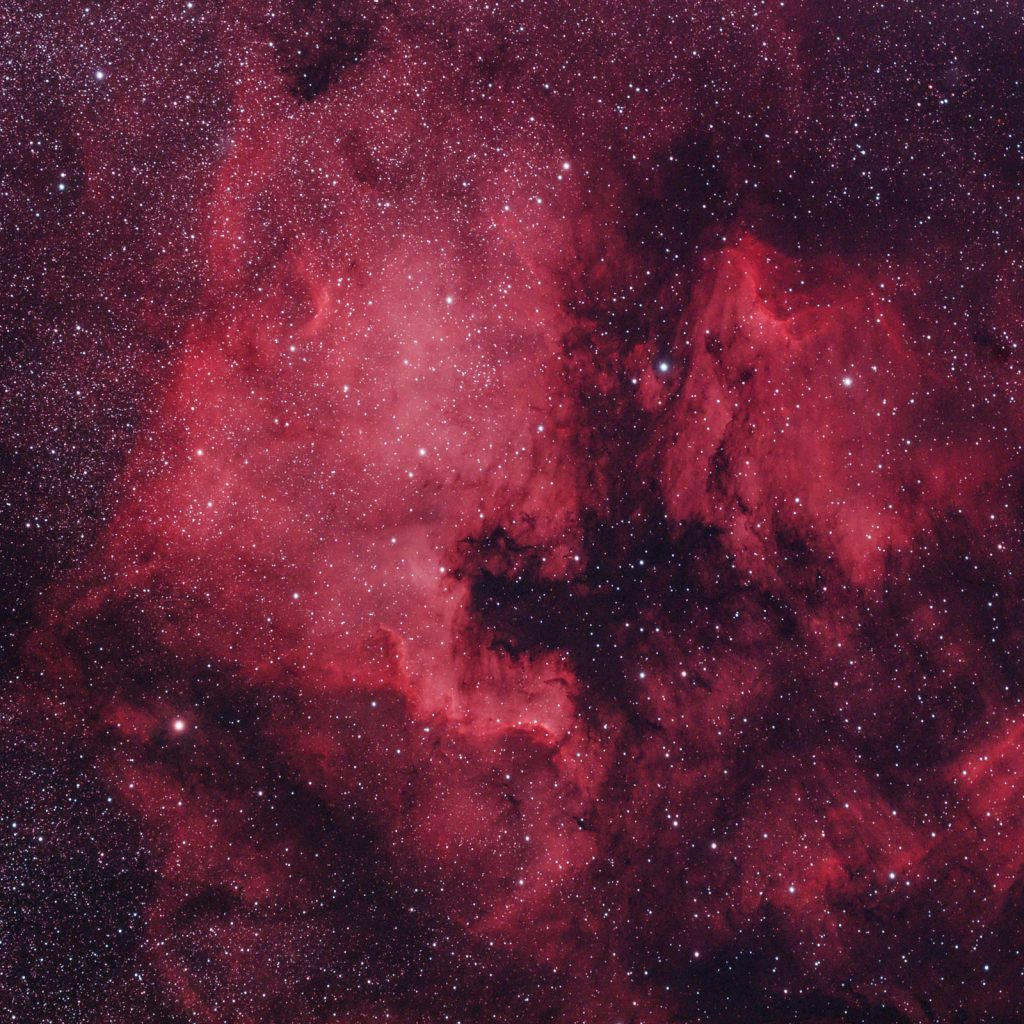 Framing the image was quite frustrating, because the ball head was quite loaded with the weight of the telescope and camera and I had literally to aim in the dark, take a test exposre, change the direction slightly, take a test exposure, etc. etc.
I was very surprised with the result, as there is a lot of detail visible in the luminous hydrogen clouds, but also in the dust clouds silhouetted against the glowing gas.
Of course I also had to create a starless version showing the fascinating structures in the gas clouds even better: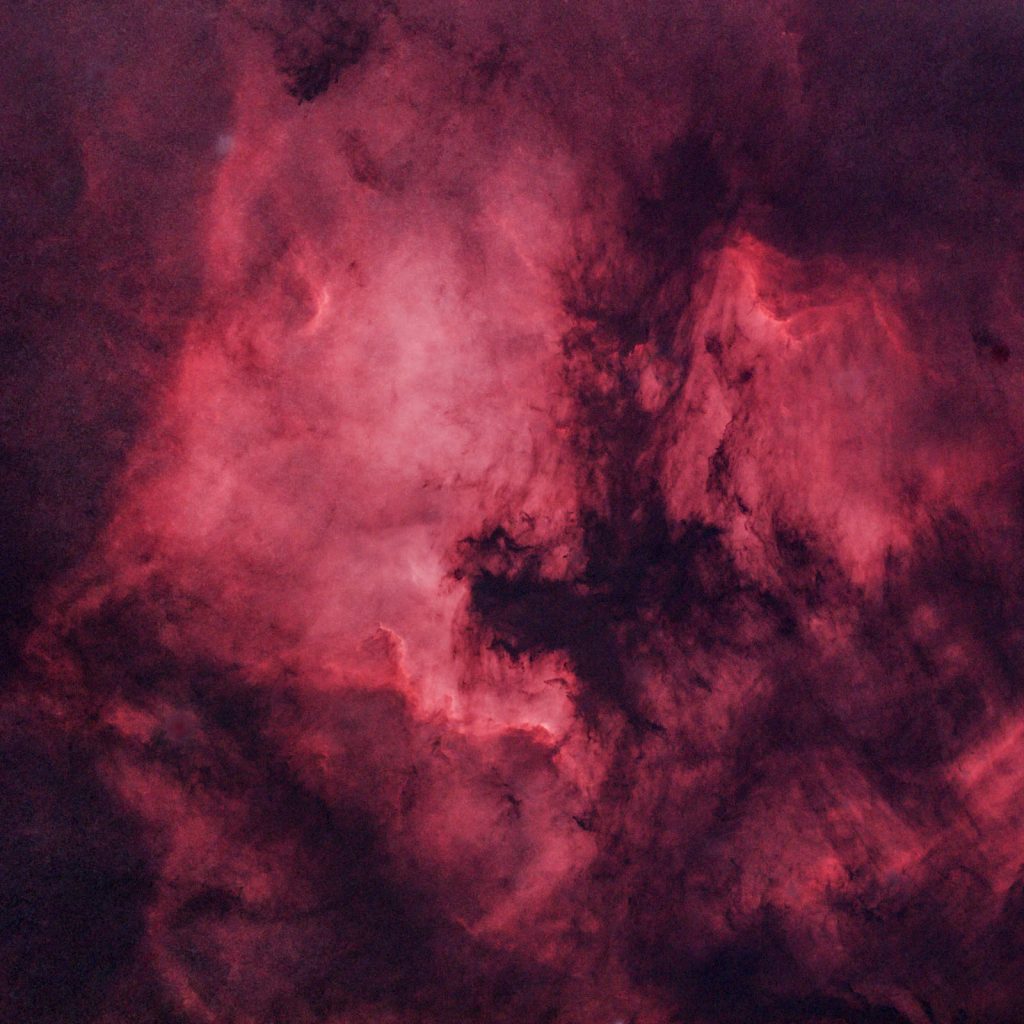 And as the human eye does not have a good contrast response in the red part of the spectrum, here is a black and white version that shows even more structure: