Today I had the opportunity to see and photograph the giant sunspot Active Region 2192, it already has rotated a bit away from our direction, so the probability of a massive solar storm with possible damage to space and other infrastructure is reduced.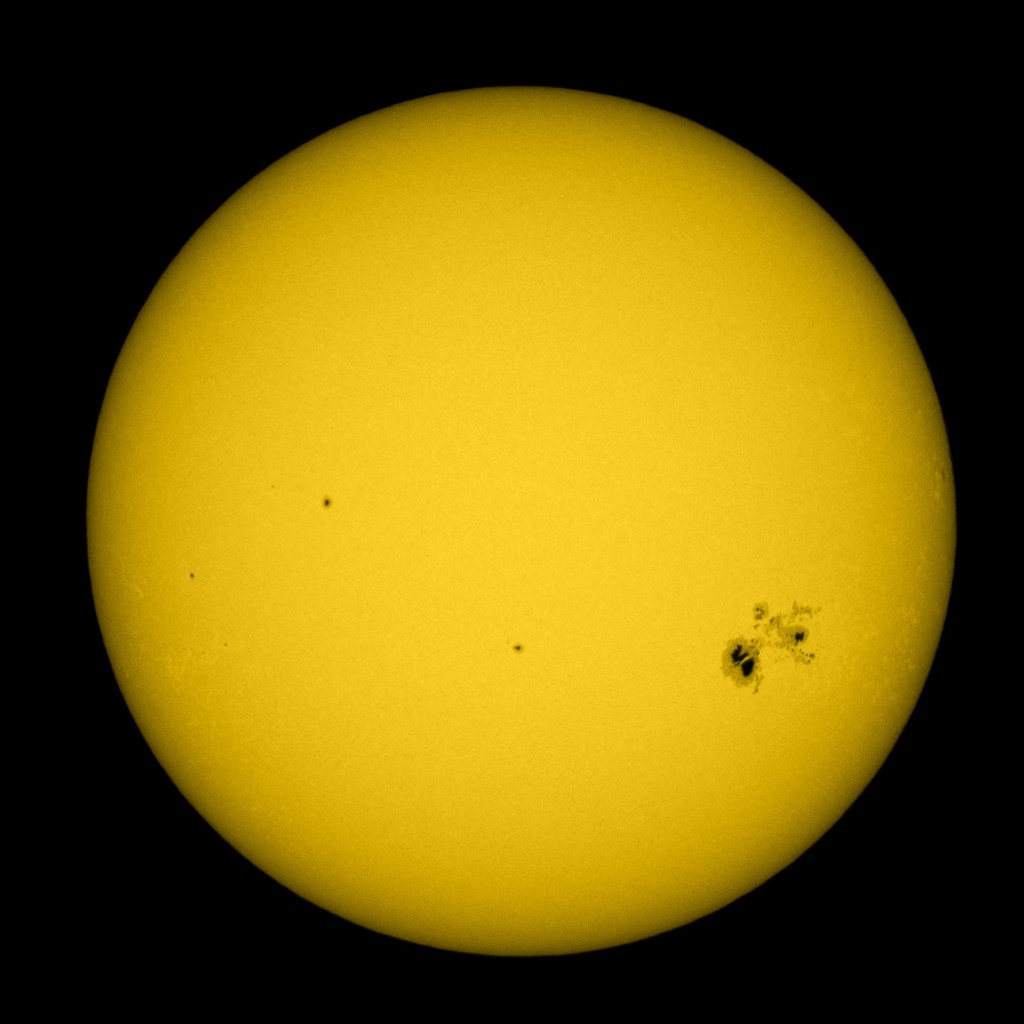 Detail of the image above: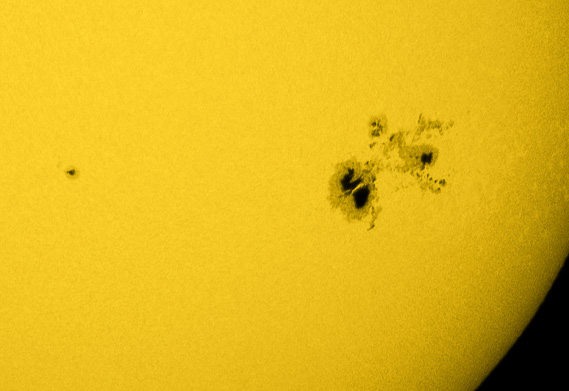 The images were taken with a Nikon D7000 camera using a Astro-Professional ED80 f/7 doublet refractor. A Baader solar filter ND3.8 was used for filtering the sunlight.