Another bright Comet Lovejoy with the designation C/2014 Q2 Lovejoy is grazing our skies these days.
The comet's path takes it north next to the constellation of Orion, making it conveniently placed for nothern hemisphere observers.
18.1.2015
Yesterday's sky was a bit hazy as the temperature dropped quickly and humidity condensed in the air, additionally light pollution creates a bad gradient in the west of my home.
15.1.2015
14.1.2015
some more images shot between clouds…
13.1.2015
After a sunny day some clouds rolled in, and so I was only catch fleeting glimpses of the comet between them. While I made dozens of individual exposures, I was only able to use three for this image:
12.1.2015
Today I had some luck with the weather and also used the 80mm refractor to get some deeper images of the comet:
This is an animation of 25 individual RAW exposures of the comet moving against the starry background, the animation spans about 49minutes.
5.1.2015
With the moon farther away from the comet, even clearer sky and 40 instead of 20 15 sec. exposures the tail becomes a bit better visible.
Shot with a Nikon D7000 combined with Nikon AF-S Nikkor 70-200mm f/4 at f/4 ISO1000, 200mm focal length .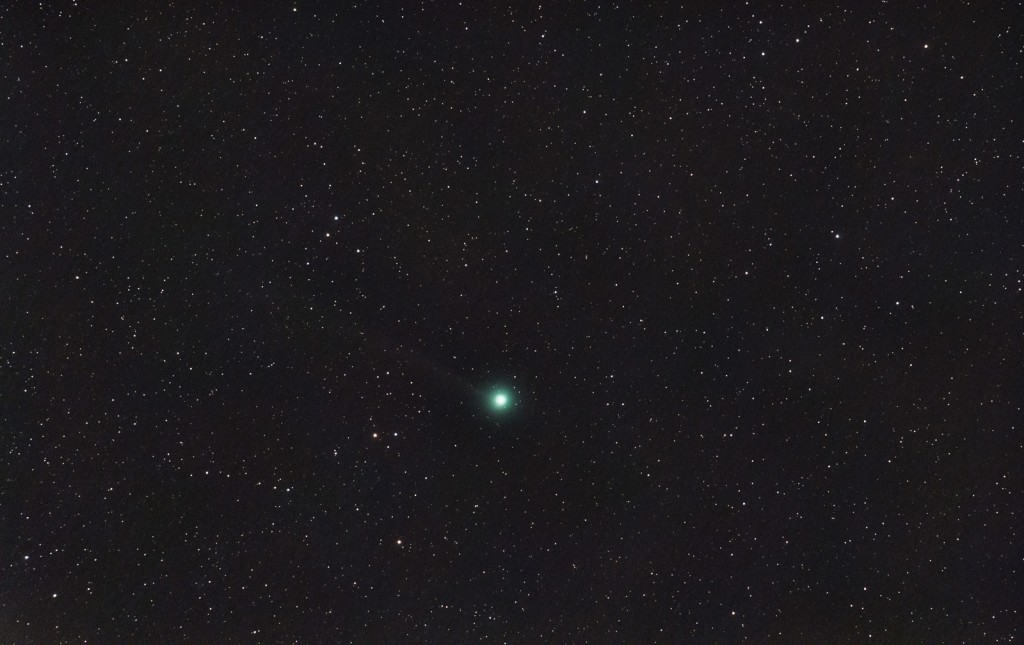 4.1.2015
The nearly full moon was quite near the comet and brightened up the sky, so it was very difficult to tease out the tail:
20x15s, f/4, ISO1000, 200mm f.l. Nikon D7000, Vixen Polarie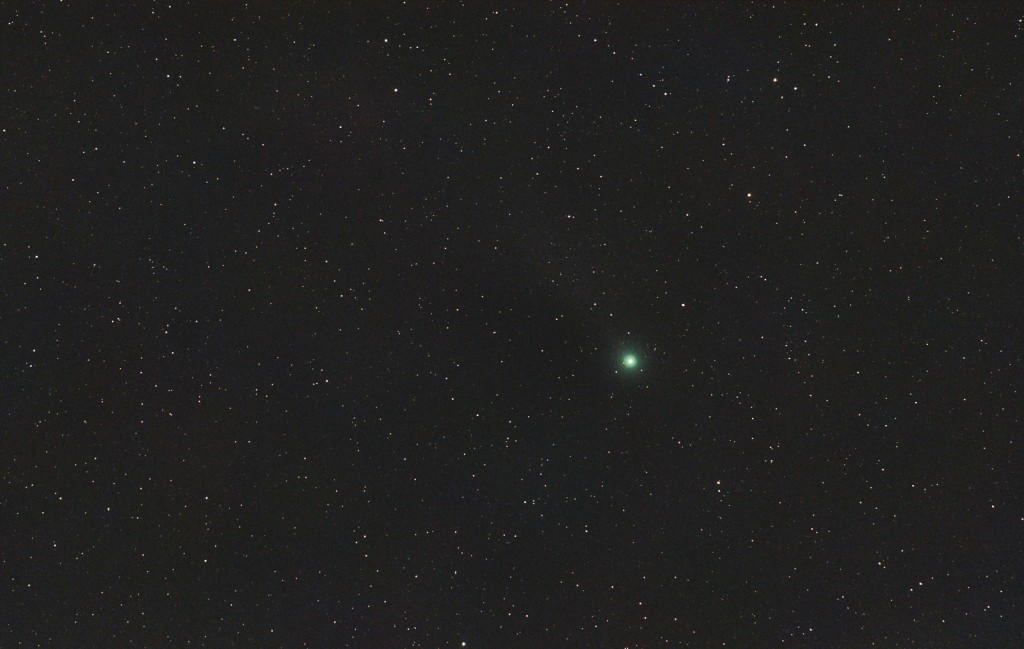 23.12.2014
My first images of C/2012Q2:
15x30s at ISO 1600 at f/4 using 70mm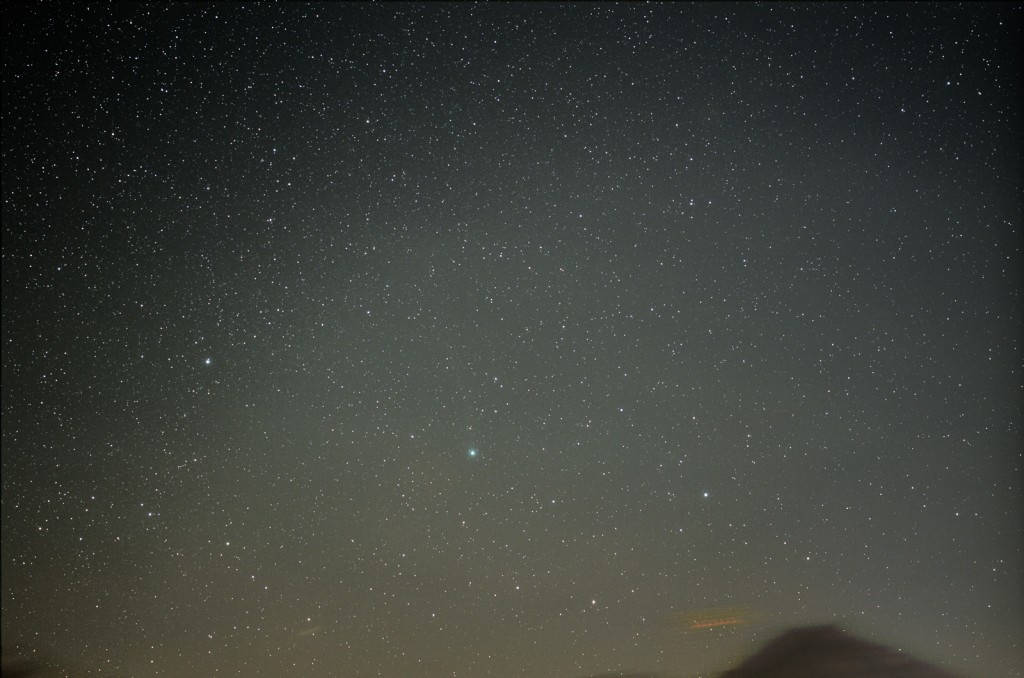 This fisheye image shows the amount of light pollution in my location: