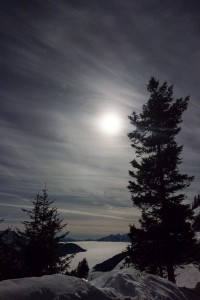 On November 17th I decided at 1:00 to try to take some pictures of comet ISON before it's rendezvous with the sun.
To get above the fog in the Rhine valley I drove up a still-open (normally closed in winter) mountain pass.
I arrived early at the Furkajoch (a mountain pass in Vorarlberg), so I had the chance to take some pictures of the alpine landscape and of comet Lovejoy.
The full moon and a thin layer of high cirrus cloud made the process of locating and imaging the comet difficult.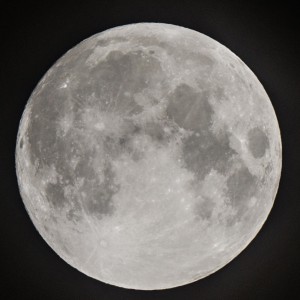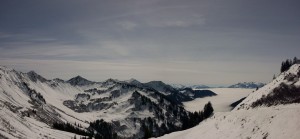 Here is my astrophotography setup at work: An AstroProfessional 80mm ED refractor, a Nikon D7000 camera, a 60mm guidescope with a QHY5 autoguider on my vintage Super Polaris mount, below some images of Comet C/2013 R1 Lovejoy: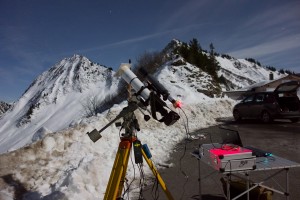 The south-eastern horizon was already brightening when ISON should have been visible, I actually didn't see it with my own eyes, but discovered it later on the pictures below: